Ride your bike in the eternal city alleys and breathtaking corners, reaching the main sites of Rome. Below just few of the many options to discover the city on the two wheels, customized tours available.
For info and reservations, contact Alessio:
Tel.: 0039 3284290895
E-mail: pelei.alessio@gmail.com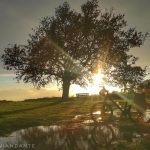 Center of Rome
You will see: San Pietro e Città del Vaticano, Castel Sant'Angelo, Trastevere, Colosseo, Campidoglio, Teatro Marcello, Ghetto Ebraico, Campo dei Fiori, Piazza Navona, Pantheon, Fontana di Trevi, Piazza di Spagna, Piazza del Popolo.
Time: 10.00 am
Level: easy
Meeting point: metro Ottaviano
Duration: 3.30 hours
Price: €45 per person
Castelli Romani
You will see: Frascati, Villa Aldobrandini, Parco Archeologico del Tuscolo, Nemi, Castel Gandolfo, Abbazzia di Grottaferrata.
Time: 8.30 am
Level: medium – available electric bikes
Meeting point: Frascati station ( 20 min from Termini)
Duration: 5/6 hours
Price: €68 per person (MTB) and €85 per person (E-BIKE) – lunch included
Via Appia & Parco degli Acquedotti
You will see: Mausoleo di Santa Cecilia, Appia Antica, Parco degli Acquedotti, Murales dello Statuario, Catacombe di San Calisto, Fosse Ardeatine.
Time: 10.00 am
Level: easy
Meeting point: metro Colli Albani
Duration: 4 hours
Price: €45 per person (MTB) and €60 per person (E-BIKE)